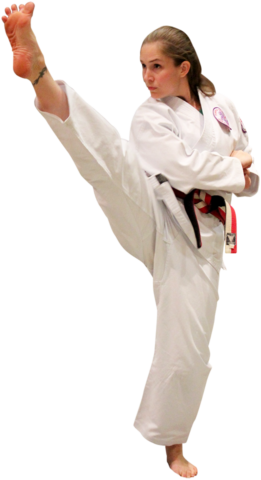 Shihan Amber Murphy-Smith
2004, 2005 & 2006 US Open World Champion
She is Purple Dragon's first female Canadian Woman to test and pass for a Purple Dragon Black Belt. In 2022 she became the first North American to achieve a Shihan (6th Degree) rank. Sensei Amber is a student of Soki Professor Don Jacob who works to educate, motivate and inspire people along the Martial Arts Do (way). She teaches Don Jitsu Ryu to ages 4 & up and specializes in Women's Self Defense and Kickboxing.
On May 24th 2008, in San Antonio Texas, Sensei Amber was inducted into the Martial Arts Hall of Fame as a 'Rising Star' by the World Head of Family Sokeship Council. This year she was inducted into the Caribbean Hall of Fame for 'Sensei of the Year'. She annually journeys to Trinidad to update at Purple Dragon World Headquarters and is a very successful international tournament competitor. Sensei Amber has been crowned World Champion in Continuous Fighting three times at the US Open in Orlando, Florida and in Australia in 2000. She represents young entrepreneurs and women in business through CYBF and the Women's Enterprise Centre.
Sensei Amber also specializes in Hatha-Vinyasa Yoga having completed her RYT200 with Pacific Elements Yoga in 2010. She leads demonstrations in the community and programs at Tennyson School.
Senpai Jemma began training in Purple Dragon in 2006 and began teaching as an Instructor in 2011. They achieved a 3rd Degree Black Belt (Senpai title) in 2016, and is a successful International tournament competitor, winning Gold in Weapons at the Purple Dragon World Championships, representing Canada on the world stage. Senpai Jem was inducted into the Caribbean Martial Arts Hall of Fame in 2015 for 'Instructor' and 'Competitor of the Year' and is also the Office Manager at our Kitsilano Branch. They is known for being a smiley and fierce warrior.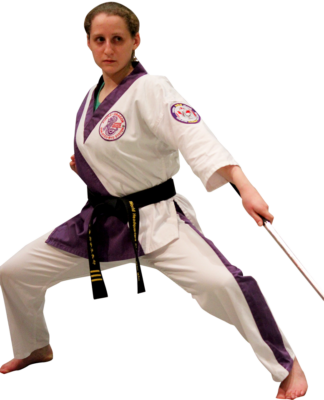 Senpai Aries Lambrinoudis
Senpai Aries first started training in Purple Dragon at the age of 5. He has been teaching and assisting in the dojo for over 9 years and continues to find fun, outgoing approaches to motivating youth. Senpai Aries is a successfully international competitor, most recently achieving 2 gold medals at the local 2015 Tiger Balm Tournament for Point and Continuous Sparring. Senpai Aries represents our Dojo in community demonstrations and is our top male Instructor. In 2016 he successfully achieved his 3rd degree black belt (Senpai Title) in Boca Raton Florida.
Senpai Nikki began training in 2005 and has traveled around the world with the Purple Dragon Family. She won her first World Championship in 2006 in Self Defense at the US Open in Florida.
Our Kitsilano Branch awarded her with an Outstanding dedication award, at our branch's 10 year Anniversary Celebration in 2012. Senpai Nikki traveled with our Grandmaster Professor Jacob and Purple Dragon International on an Martial Arts educational tour of Japan in 2013. The Snider Family was our first family to all achieve their Purple Dragon Black Belts. Senpai Nikki was inducted into the Caribbean Martial Arts Hall of Fame for 'Instructor of the Year' in 2015 and currently teaches fun and challenging classes at the Dojo.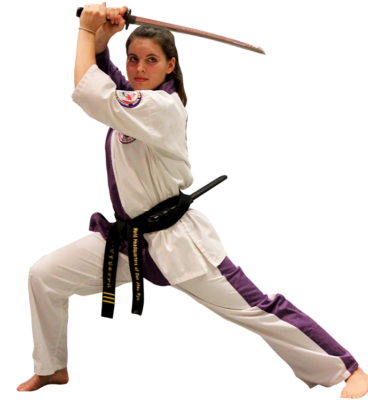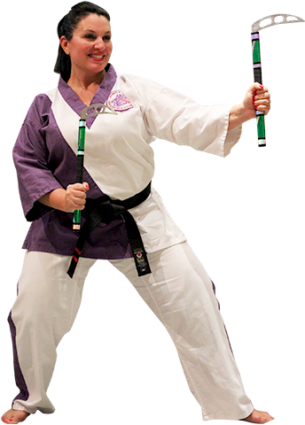 Sensei Sandra Filosof-Schipper
Instructor Sandra has been training in Purple Dragon for over 15 years. She is a successful local and international tournament competitor. Instructor Sandra traveled with founder Professor Jacob, Purple Dragon International and her son Adam on an educational martial arts tour of China in 2013. In 2016 the Filosof-Schipper family was the first family of five to all achieve their Purple Dragon Black Belt! Instructor Sandra teaches creative and challenging classes at our dojo.
Revered the world over as Hanshi – Grandmaster, the founder and creator of the Purple Dragon Don Jitsu Ryu System, Professor Don Jacob holds a 9th Degree Black Belt. He has studied the science of Martial Arts for over 5 decades. This has made him one of the world's finest warriors in the artform. He is an inspiration to many. Professor Jacobs travels to Vancouver every 6 months to conduct Grading Exams and special seminars.
He has authored several books – The most outstanding – High Impact Jiu-Jitsu, Purple Dragon Don Jitsu Ryu System Manuals 1 & 2, The Fighting Man's Bible, Purple Dragon Marketing Warfare, Rape Prevention For Women, When Dragons Collide in China, 40 Years of Purple Dragon from Trinidad and Tobago to the World, The Purple Dragon Rules of Martial Arts Competition Handbook.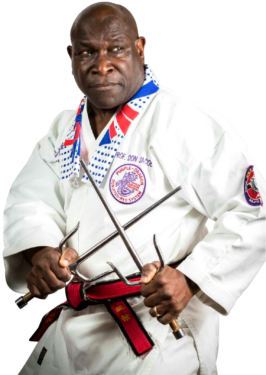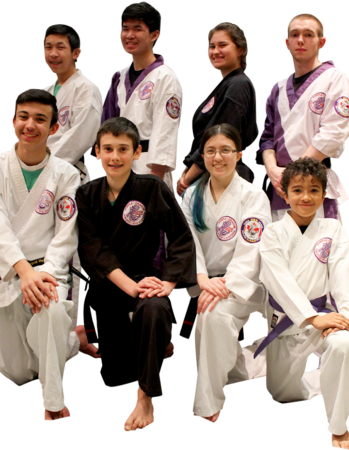 (Teaching, Educating, Assisting Members)